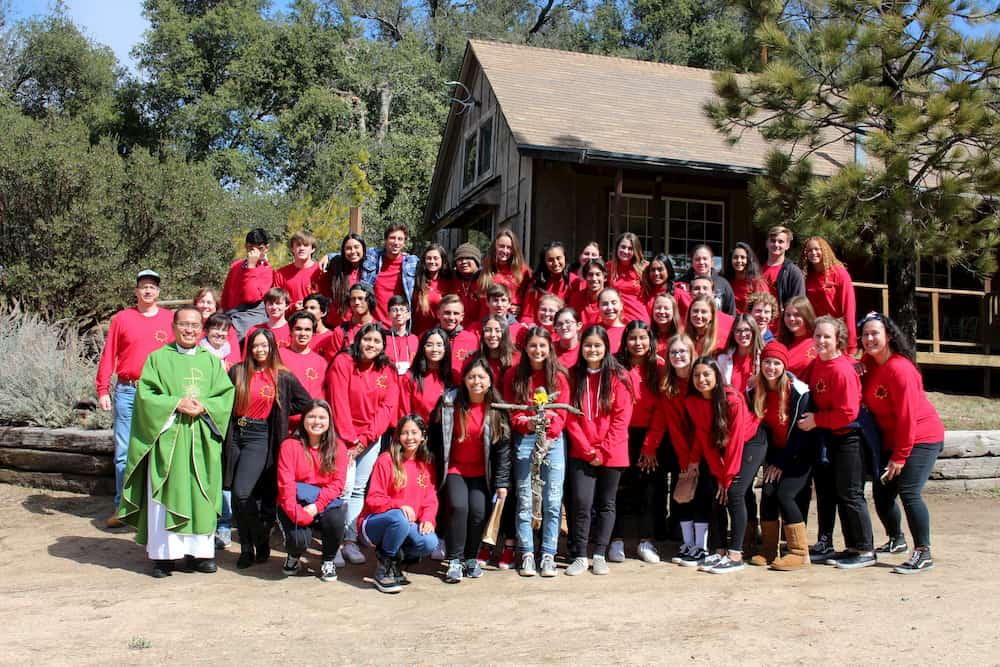 High School Confirmation is a two year process and is offered on Mondays 7 to 8:30 pm. Begins mid-September. Registration required.
Confirmation Year Two candidates have a Retreat weekend as immediate preparation for the Sacrament of Confirmation.
Our format has whole group prayer, praise and worship music, sharing on gospel, topic presentation and small group discussion.
Opportunities for social, outreach and other activities are offered at Youth Group which meets
6 – 8pm Sunday, after the 5 pm Mass.
Confirmation for Year Two Canadiates is on Friday, May 15th @ 7PM.