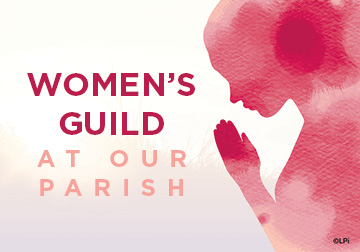 We invite all women of the parish to join the Women's Guild. Our mission is to serve the parish as needed.
We provide receptions for families who have funerals here at Guardian Angels and assist with other parish events held throughout the year.
We have a Mass for the first meeting of the fiscal year, in September to open the year and on the last meeting of the year in June.
The Masses are held at 11:30am in the Holy Family Chapel, followed by the business meeting in the Social Hall.
The regular meetings are held on the first Tuesday of each month and begin with a social at 11:30am. The business meeting begins at 12pm.
For more information, contact Debbie Engaldo at 619-607-2910