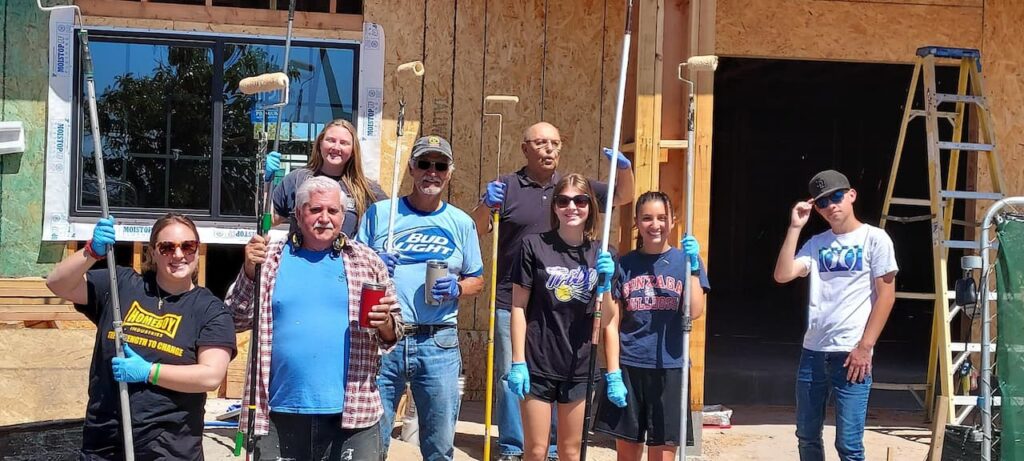 Construction is moving right along on the Bl. Carlo Acutis Youth and Young Adult building. We had some of the youth and Knights out painting the fascia of the building.
The windows are in and the roof has been sheathed. We are in the process of getting an inspection and then we will be able to start drywalling the interior space.

We ask that you try to avoid the area if at all possible-the construction fencing is up, but please be aware of the traffic near the site.
Thank you!
We will be holding a second collection at all masses the second weekend of each month to benefit the new building-look for the special envelopes in the pews.