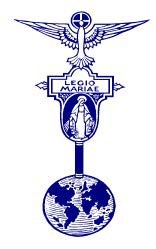 The Legion of Mary welcomes all Catholic men and women of all ages who love their Catholic faith
and would like to become instruments of the Holy Spirit through the balance of prayer and service.
Do you want to know more about the Legion of Mary and become a legionnaire of her army?
Please join us in our weekly meetings on Mondays at 8:45am in the Social Hall. For more info 619-840-6801.